Most concrete raising jobs will only take a few hours from start to finish. Immediately upon completion, your concrete will be ready for use!
The process includes 3 Simple Steps:
Step 1: Drill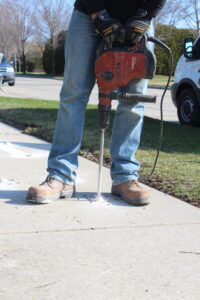 Injection holes are strategically drilled around the areas where the concrete is sunken and requires lighting.
Step 2: Pump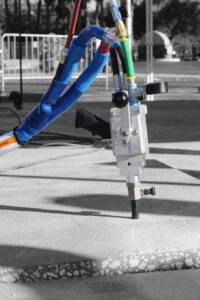 Once everything is prepped and the hose and materials are in place, the polyurethane foam is injected through the holes. It expands to fill the space underneath the concrete slab, using the slab itself to drive the foam into the crevices, thereby lifting the concrete back to its original position.
Step 3: Patch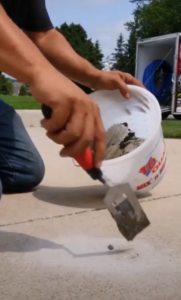 Once the concrete is stabilized and lifted to the proper protocol, the injection holes are filled with new concrete, allowing you to use your surface immediately.
---